#1
[Accepted] zNET. Hell Seger!
Nickname in-game : zNET. Hell Seger!
STEAM ID of this person : STEAM_0:0:28091932
PROOF (Screenshot, record) :
The spray :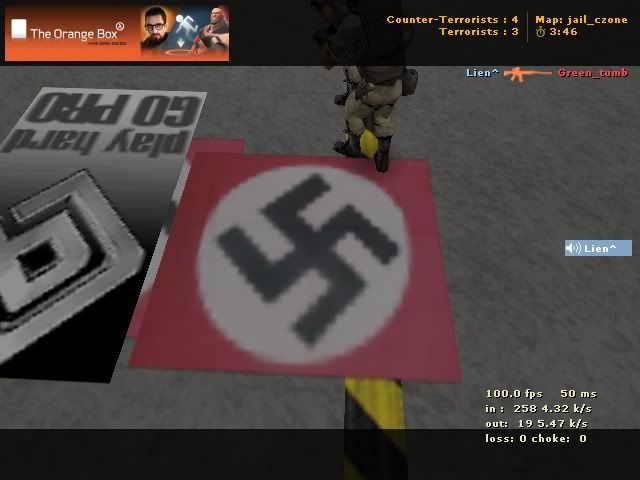 Here is a spray contest I'm sorry that it's hard too see that he has that spray but Lien can also confirm it.
EDIT : Here you can see him freenading on a freeday :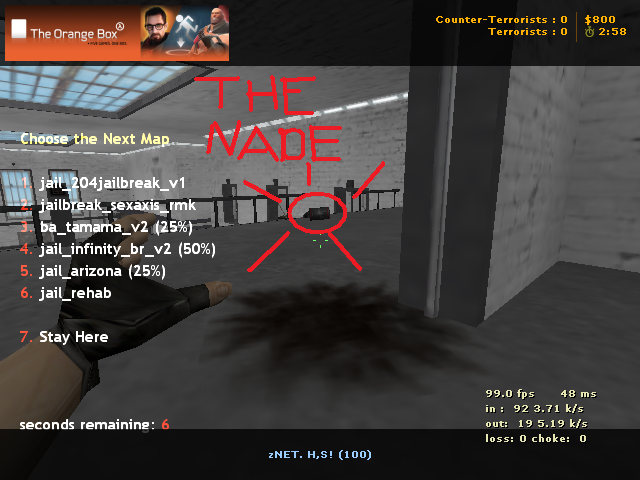 Facts noticed :
- freenading
- Nazi spray, I asked him if it was his spray and he said no, so I decided to spectate him and I found it that it was his spray ..
- His name (?)
I have no idea about what "Hell Seger" means so ye...
EDIT : I googled " Hell Seger " and found this
http://en.wikipedia.org/wiki/Nazi_salute